Return to a previous state with the Unreal Engine Plugin
The Unreal Engine Plugin has built-in features to help you revert your changes and not interrupt your workflow.
Unreal Engine Changelist window view
When you are in your changelist window, locate the file you want to revert. Right-click on the file and select Revert Files.
Your changes should now be back to the previous state.
Unreal Engine Content Browser view
When you are in your Content Browser, right-click on the asset and click on Revision Control > Revert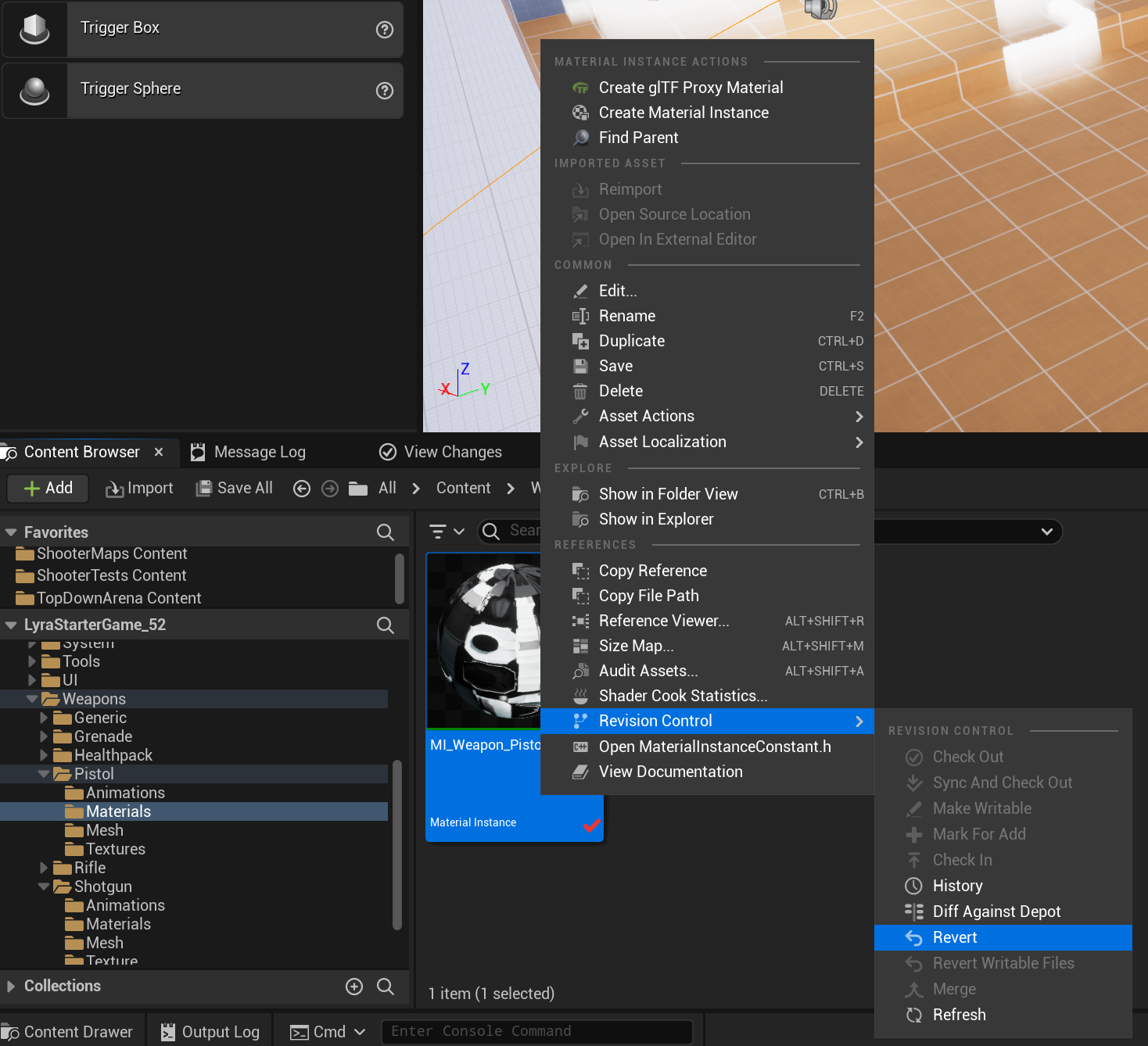 A confirmation screen will appear.It will show you the name of the asset/assets. If you selected more than one file, multiple files will appear in your list and you can select the files you want to undo and confirm.
Your files show now be reverted and you can continue to work.
Additional Documentation:
Find more information on working in the Unreal Plugin here.
---